8 Of The Most Expensive Luxury Homes Owned By Bollywood Stars
At vero eos et accusamus et iusto odio dignissimos ducimus qui blanditiis praesentium voluptatum deleniti atque corrupti.
The Indian movie industry is a place of glamour and luxury. So, Bollywood actors make sure to spend a hefty amount of money to live that extravagant life. From their clothes to holidays to even the houses they live in, everything is super posh and pricey.
So, here are a few Bollywood actors who have super expensive houses –
1. Shah Rukh Khan 
King Khan's bungalow popularly known as Mannat was brought by the actor in 2001 at a whopping ₹13.32 crore. It is a 6-storey high, a sea-facing house which is located at Bandstand in Bandra West is a heritage building and a tourist spot.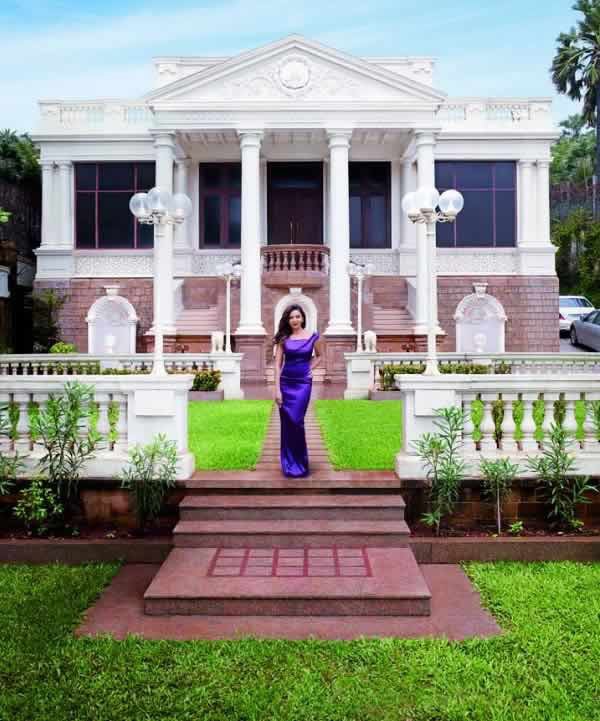 The house is one of the most expensive homes in the world and now is worth ₹200 crores.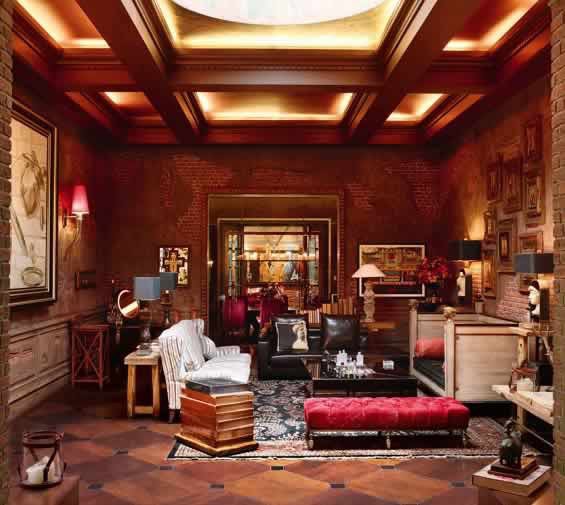 2. Amitabh Bachchan 
For more than three decades, Big B has been greeting his fans from all over the world from his house popularly known as Jalsa. The house costs between ₹100 and ₹120 crores. Even though Big B has four properties, he lives puts up in Jalsa. The house was not brought by him but gifted to him by Ramesh Sippy for acting in his movie, Satte Pe Satta.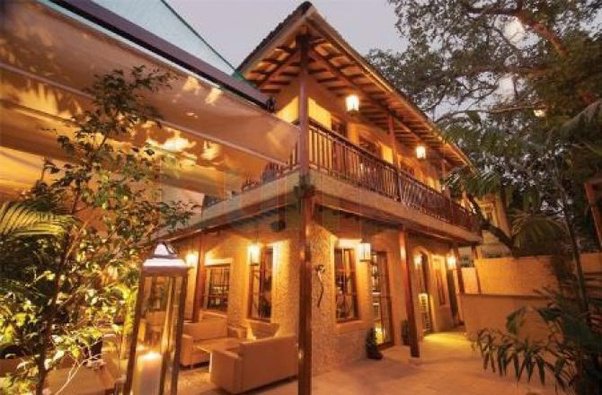 The house was not brought by him but gifted to him by Ramesh Sippy for acting in his movie, Satte Pe Satta. Other than this house, Amitabh Bachchan owns three more properties known as Pratiksha, Janak and Vatsa.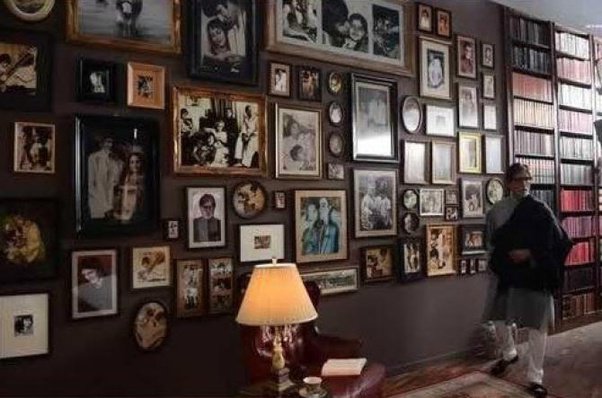 3. Akshay Kumar 
The Khiladi of Bollywood and wife Twinkle own a duplex home in Prime Beach Juhu which is priced at ₹80 crores.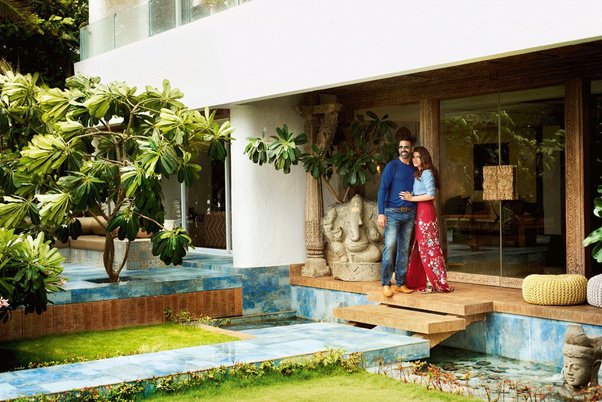 The lavish home has a mesmerizing pond in the living room. It has been decorated with influential feminist art and smart décor all designed by Twinkle Khanna. The house has a purely nature based theme.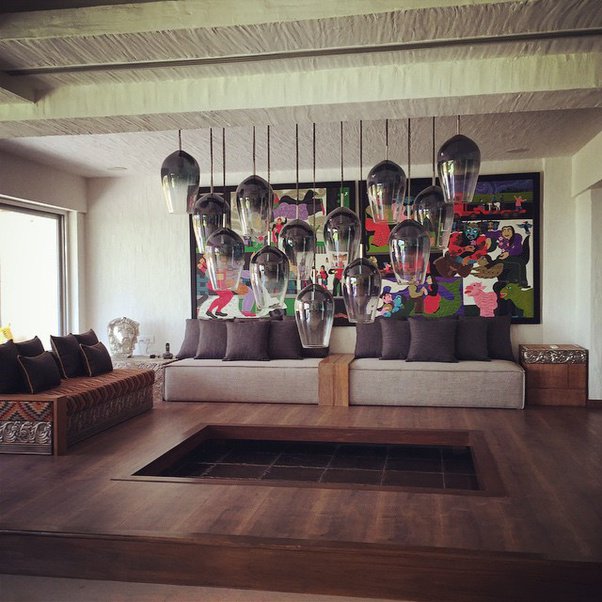 4. John Abraham 
The actor resides in a penthouse named Villa In The Sky. The house which costs ₹60 crores has been designed by the actor's brother and architect Alan.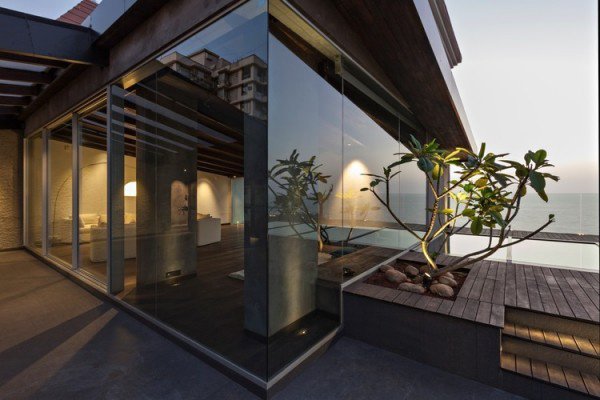 The 4,000-square-foot penthouse is located on the 7th and 8th floors of a residential complex in Bandra West. It is a combination of two older apartments into one modern, spacious two-level flat and terrace.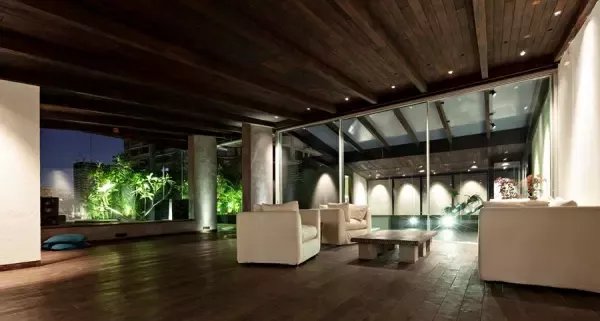 5. Hrithik Roshan  
The actor's bungalow in Juhu by the name of Paras is worth ₹50 crores. The house has been specifically designed by architect Ashiesh Shah with a lot of customised inputs by Roshan.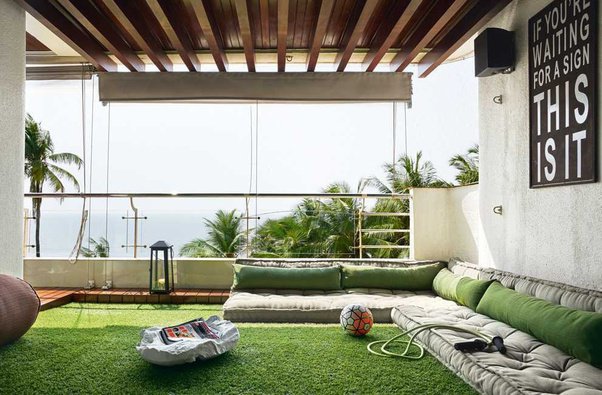 The house has a foosball table, a billiards table and a vending machine that dispenses chocolates for Hrithik's two sons Hrehaan and Hridhaan.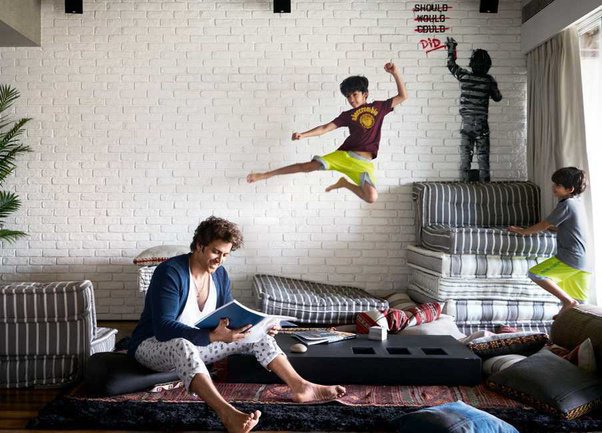 6. Priyanka Chopra
Last year Priyanka Chopra and her husband and singer Nick Jonas brought a massive mansion worth $20 million in Encino which is an expensive area of the San Fernando Valley in Los Angeles.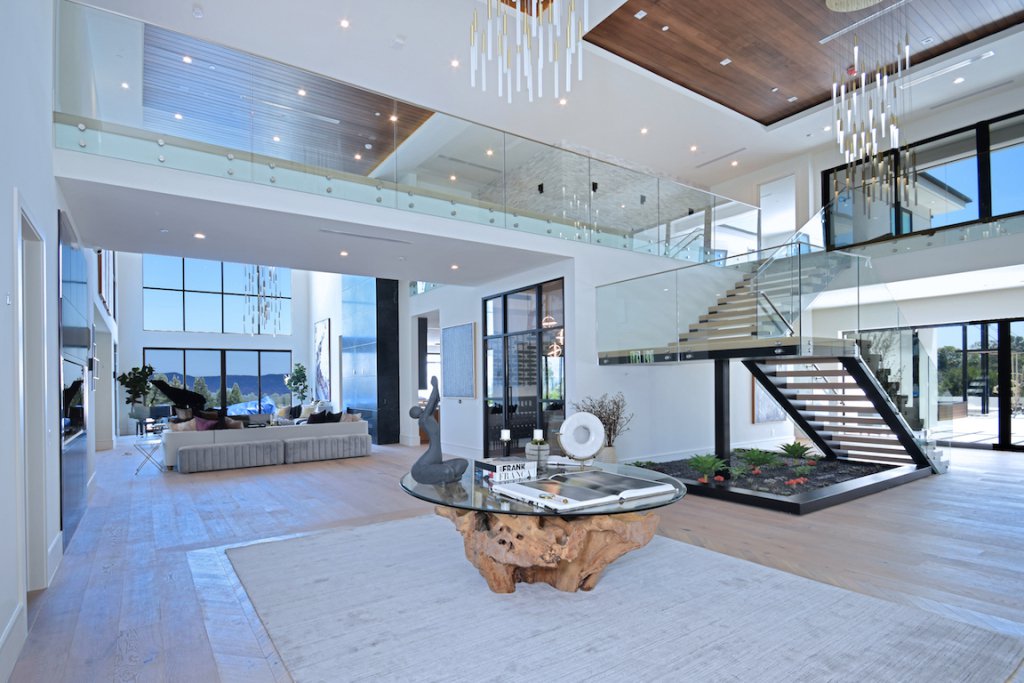 The house contains a two-lane bowling alley, a mirror-walled gymnasium, a wet bar, a movie theatre with a screen of IMAX proportions, and an indoor basketball court. There is also a lounge/games room underground with a pool table.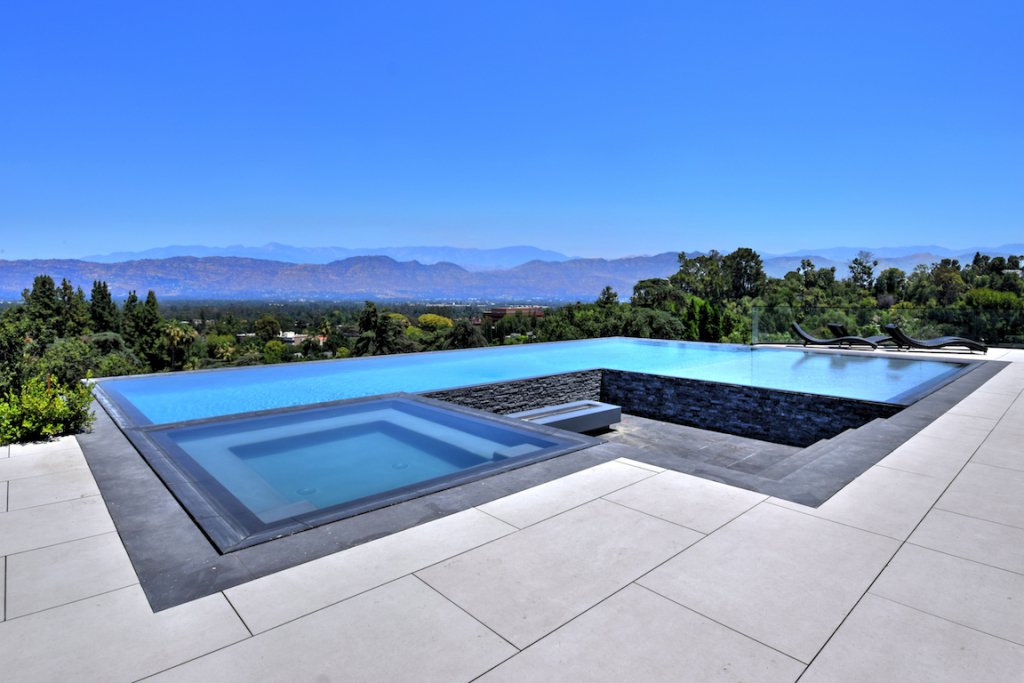 7. Shahid Kapoor 
Last year, the actor brought himself a swanky duplex in Worli, Mumbai that is worth ₹56.6 crores.
The duplex is spread over the 42nd and 43rd floors of Tower B of the upscale Three Sixty West, which has luxury residences managed by The Ritz-Carlton. Shahid and Mira's spacious sea-facing abode will have a total area of 801.30 sq m, or 8,625 sq ft.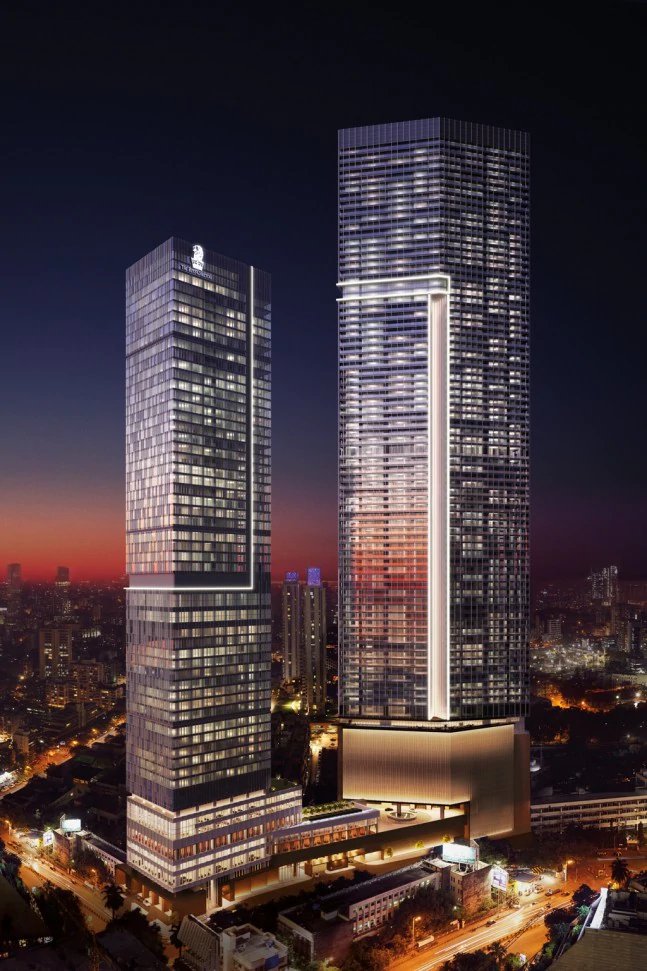 8. Shilpa Shetty 
The actor's sea-facing house by the name of Kinara costs ₹100 Crores. It is one of the most expensive houses in India.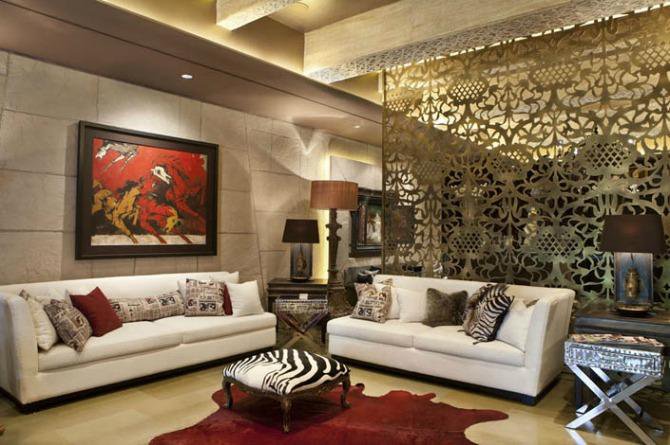 The house has quite a few massive art installations which steal the limelight in many of her pictures. The irregular stone structure in her living room, the hand-shaped stone structure in the garden or the giant horse in one of the corners. The actor has travelled across the world to pick antiques for her abode. She has also ensured that the abode is Feng Shui and Vastu-compliant.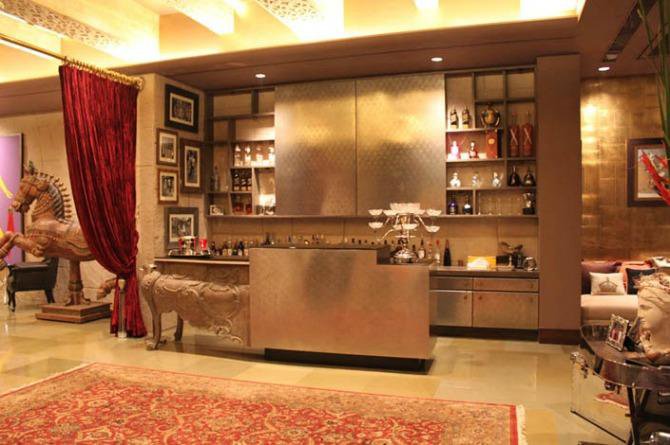 Which celebrity house shocked you?
Review: 'Barbenheimer' films are everything
It is, of course, brilliant.
Oh, you'd like me to be more specific? Right you are, then.
They are, of course, brilliant.
We haven't had a weekend of cinema like this since before the pandemic. Two mega-hyped blockbuster films, going head-to-head for audience eyeballs. Two very different films and – even though both are based on some form of pre-existing IP – neither has the security of a franchise to fall back on.
Christopher Nolan's Oppenheimer has a cast of luminaries as long as your arm and a topic no less weighty than the end of the world. Nolan is one of the few filmmakers we have for whom every new release is now a global cinematic event – a 'stop the clocks' moment.
I would venture that it won't be too long before Barbie's Greta Gerwig is also in that league. After the 'making grown men cry' triumph of Little Women in 2019 she now follows up with a film that couldn't be more different in terms of style and content but the themes – female self-determination and self-realisation – are still at the forefront. That's what an auteur is, folks.
Oppenheimer publicity image of Cillian MurphyPhoto: Universal Pictures
Oppenheimer is a biopic about the revolutionary physicist J. Robert Oppenheimer (Cillian Murphy) but because this is a Christopher Nolan film it does not follow a straight line from birth to death, there are two stories running in parallel. The first is Oppenheimer's journey from awkward student to the "father of the atomic bomb" followed by disgrace as post war anti-communist politicians set out to destroy his reputation, all shot in vivid IMAX colour.
And, Nolan being Nolan, there is also a bit of a puzzle to be solved as a key piece of information is withheld from us until the end, a piece of information that unlocks all of the giant themes the film has been wrestling with and provides an unsettling but dramatically satisfying conclusion. Satisfying but manipulative all the same.
The second (in grainy black and white) is about one of those politicians, Lewis Strauss (Robert Downey Jr.), attempting to win a cabinet position in 1959 and finally having to deal with the fallout from his own battles with Oppenheimer.
This might seem like an odd place to put your attention: a relatively minor contretemps between two proud and headstrong men over the future of atomic energy and planet killing weapons but Nolan – and the book American Prometheus upon which the film is based – sees this battle as the first skirmish in an ideological anti-science movement which has reached a point where evidence and facts are now underdogs in almost every debate.
A still from Oppenheimer by Universal PicturesPhoto: Universal Pictures
Nolan brings all his skills to play in this film which is composed largely of men in suits and ties debating and it is quite thrilling to see a big screen epic take those things seriously. There is spectacle – of course – but the giant closeups of the contradictory genius's monumental cheekbones are the great special effect here.
As an aside, I saw this picture in digital IMAX – the second favourite of Nolan's picture formats after the 70mm IMAX which is only available in 30 cinemas worldwide and which necessitates a reel of film over 11 miles long – and was surprised to see that the taller IMAX frame format was only used for certain shots – for the most part the screen is a traditional but very large widescreen shape.
There are some shots – effects and landscapes – where you can see why that frame would be chosen but it in some scenes the ratio can change from shot to shot for no apparent rhyme or reason. Perhaps it is like James Cameron deciding to use a high frame rate in some shots in Avatar: The Way of Water and not others. It just looks cool at that moment and because he can.
Anyway, with the focus so squarely on 'great men' there isn't much time left for other stories that might have been told: the Native Americans on whose sacred burial grounds the nuclear tests occurred; the unwitting New Mexico citizens who became irradiated by fallout when the wind changed after that first Trinity test; the countless thousands of Japanese victims of Fat Man and Little Boy; and also Oppenheimer's women (Florence Pugh and Emily Blunt) who are reduced to one-note each – depressive and needy or alcoholic harpy.
Margot Robbie as Barbie in a still from the Barbie moviePhoto: Warner Bros. Pictures
Someone who, as you would expect, has no trouble writing women, is Greta Gerwig. In Barbie, she's attempted to fashion a deeply political treatise on feminism and objectification alongside a fun plastic poolside romp with the primary purpose of promoting a toy company. I think she has largely succeeded at both objectives.
This is the first in a proposed series of films where Mattel, the second largest toy manufacturer in the world, attempt to mimic the screen success of Hasbro (Transformers) and Lego. Thankfully, Mattel appear to have a sense of humour as the company itself is the butt of many of the jokes but the promotional engine that has been running for over a year on behalf of this film makes clear that more toy sales is the primary objective.
Gerwig – and co-screenwriter Noah Baumbach – have bigger fish to fry. Like many stories about inanimate objects brought to life – as far back as Pinocchio and even further – Barbie is about being human. Is it a desirable state when so much of life is about disappointment, loss, anxiety and pain. Barbie goes a step further, though, and asks whether the 'real world' even thinks of women as human at all?
Ryan Gosling and the other Kens of the Barbie moviePhoto: Warner Bros. Pictures
Stereotypical Barbie (Margot Robbie) is living her perfect life in Barbieland – with all her different Barbie friends, plus the Kens, a Midge and an Allan – when she starts having uncomfortably human thoughts about things like death. Turns out there is a psychic bond between the Barbie in Barbieland and the child in the 'real world' who plays with her.
Advice from Weird Barbie (Kate McKinnon) is to travel through a portal to the real world, find her child and repair the psychological damage and restore the equilibrium. Barbie's lovelorn Ken (Ryan Gosling) stows away only to discover that in the real world, men like him are not second-class citizens and that he should bring his dim-witted version of the patriarchy back to Barbieland.
Often very, very funny (and can I say 'barbed'), Barbie has some wonderfully deranged set-pieces, all justified by the fact that the rules of Barbieland are set by children who care not for logic and consistency and have no patience for things as boring as 'walking down stairs'.
Everyone involved is giving it their all – except for Will Ferrell as the CEO of Mattel who is giving a slightly subdued version of his Lord Business performance from the Lego films. He's alright but for a change his is not the wackiest performance in the film.
This is a profoundly entertaining film made by serious people.
Dan Slevin's film review newsletter can be found at substack.funeralsandsnakes.net.
VIA RNZ
RNZ series, journalists winners at NZ Radio Awards
RNZ has won seven awards at the NZ Radio Awards which were announced tonight, while one of its longest serving presenters has been honoured for her contribution to broadcasting.
RNZ had 27 finalists across the presenting, producing, journalism and podcast categories.
Our Changing World and The Detail were announced joint winners for Best Factual Podcast – Episodic. The Aotearoa History Show was judged Best Factual Podcast – Seasonal. In its 25th anniversary year Country Life prevailed in the Best Daily or Weekly Feature – Factual – category.
Midday Report presenter Charlotte Cook's podcast Hair and Loathing won Best Documentary or Factual Talk Feature.
The RNZ Concert recording of Ka Pō, Ka Ao which featured Rob Ruha with the Auckland Philharmonia won Best Music Feature. This recording of the special Matariki concert also recently won a gold medal at the New York Festival's Radio Awards.
Jimmy Ellingham was the joint winner of Best New Broadcaster – Journalist alongside Newstalk ZB's Jason Walls.
RNZ National All Night presenter Vicki McKay was announced as the recipient of a special Services to Broadcasting award.
McKay has been on air with RNZ for three decades.
"During this time she has been the one to handle a number of major breaking news events for the people of Aotearoa, always with compassion and respect," said RNZ's head of radio David Allan.
Source RNZ
At 83, Al Pacino expecting baby with 29-year-old girlfriend.
Legendary actor Al Pacino who is dating 29-year-old film producer Noor Alfallah is all set to become…
Read more at: https://www.onmanorama.com/entertainment/gossip/2023/05/31/al-pacino-to-become-father-with-girlfriend-noor-alfallah.html