8 Of The Most Expensive Luxury Homes Owned By Bollywood Stars
At vero eos et accusamus et iusto odio dignissimos ducimus qui blanditiis praesentium voluptatum deleniti atque corrupti.
The Indian movie industry is a place of glamour and luxury. So, Bollywood actors make sure to spend a hefty amount of money to live that extravagant life. From their clothes to holidays to even the houses they live in, everything is super posh and pricey.
So, here are a few Bollywood actors who have super expensive houses –
1. Shah Rukh Khan 
King Khan's bungalow popularly known as Mannat was brought by the actor in 2001 at a whopping ₹13.32 crore. It is a 6-storey high, a sea-facing house which is located at Bandstand in Bandra West is a heritage building and a tourist spot.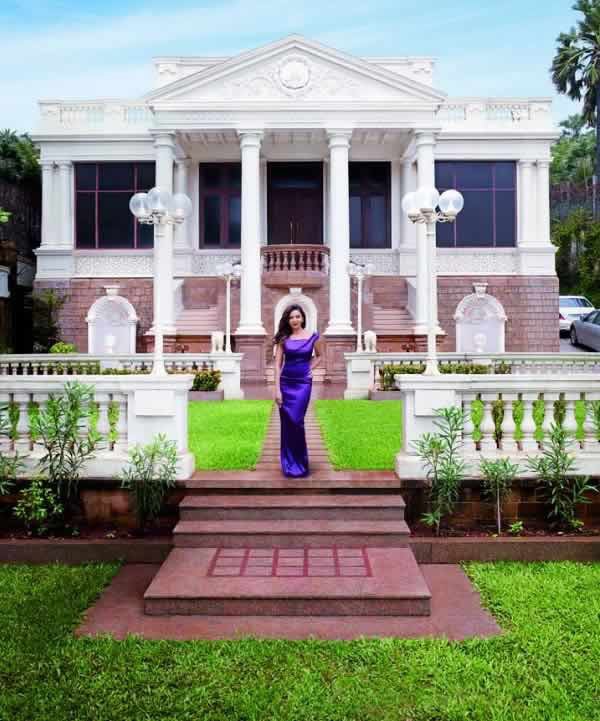 The house is one of the most expensive homes in the world and now is worth ₹200 crores.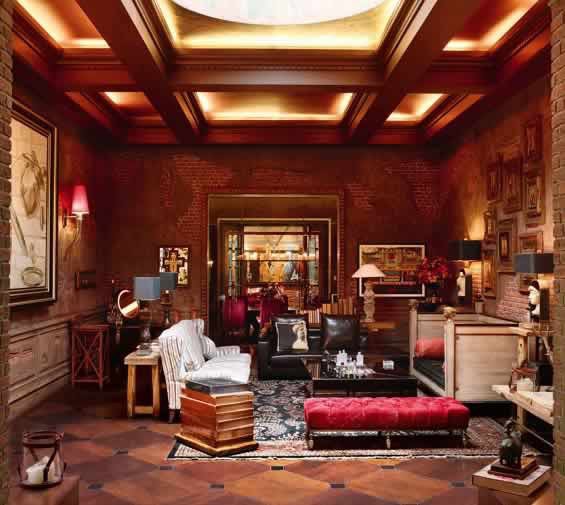 2. Amitabh Bachchan 
For more than three decades, Big B has been greeting his fans from all over the world from his house popularly known as Jalsa. The house costs between ₹100 and ₹120 crores. Even though Big B has four properties, he lives puts up in Jalsa. The house was not brought by him but gifted to him by Ramesh Sippy for acting in his movie, Satte Pe Satta.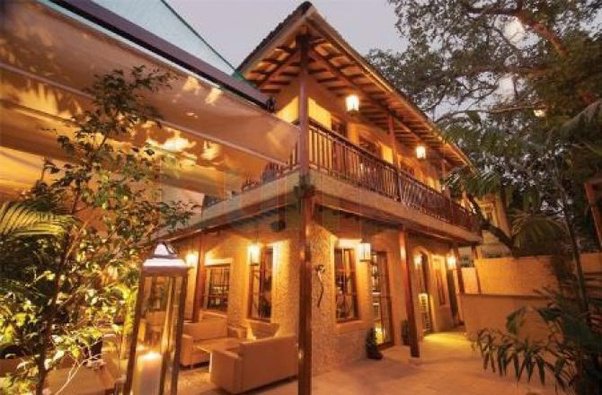 The house was not brought by him but gifted to him by Ramesh Sippy for acting in his movie, Satte Pe Satta. Other than this house, Amitabh Bachchan owns three more properties known as Pratiksha, Janak and Vatsa.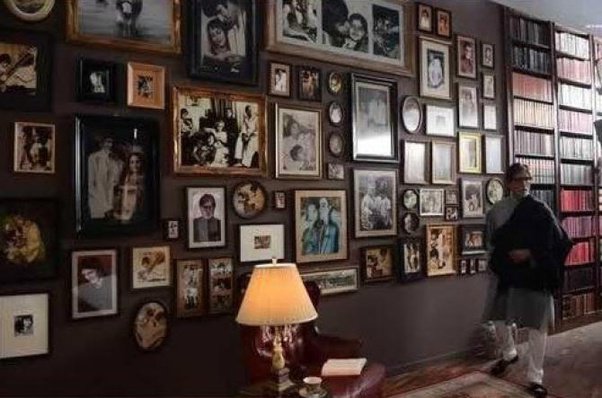 3. Akshay Kumar 
The Khiladi of Bollywood and wife Twinkle own a duplex home in Prime Beach Juhu which is priced at ₹80 crores.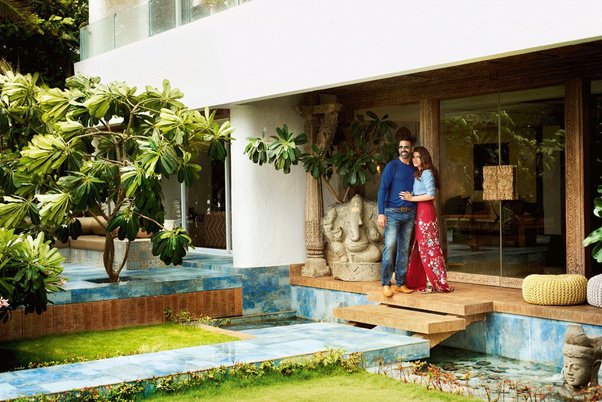 The lavish home has a mesmerizing pond in the living room. It has been decorated with influential feminist art and smart décor all designed by Twinkle Khanna. The house has a purely nature based theme.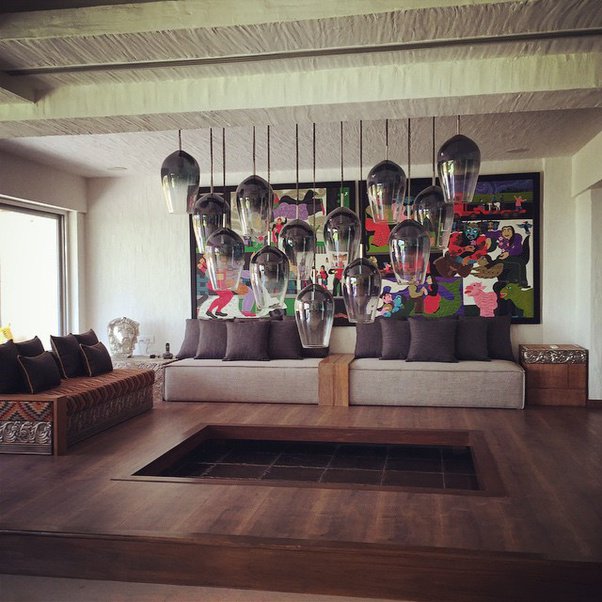 4. John Abraham 
The actor resides in a penthouse named Villa In The Sky. The house which costs ₹60 crores has been designed by the actor's brother and architect Alan.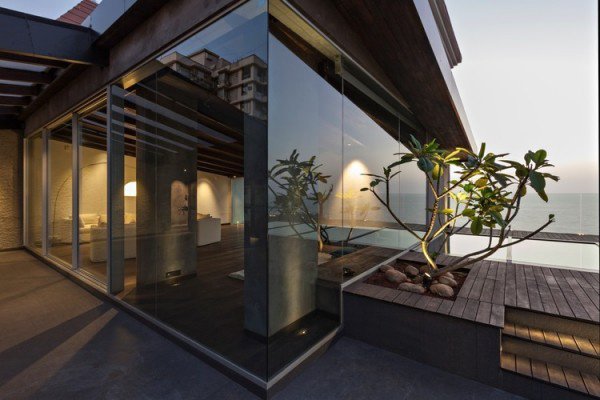 The 4,000-square-foot penthouse is located on the 7th and 8th floors of a residential complex in Bandra West. It is a combination of two older apartments into one modern, spacious two-level flat and terrace.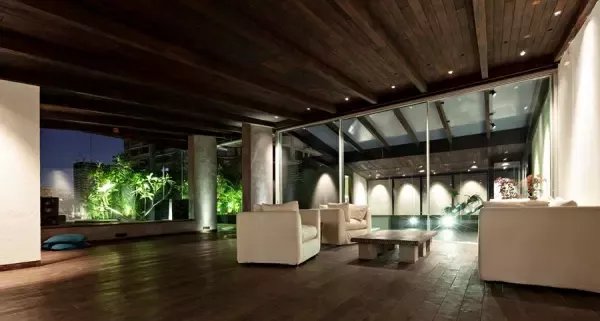 5. Hrithik Roshan  
The actor's bungalow in Juhu by the name of Paras is worth ₹50 crores. The house has been specifically designed by architect Ashiesh Shah with a lot of customised inputs by Roshan.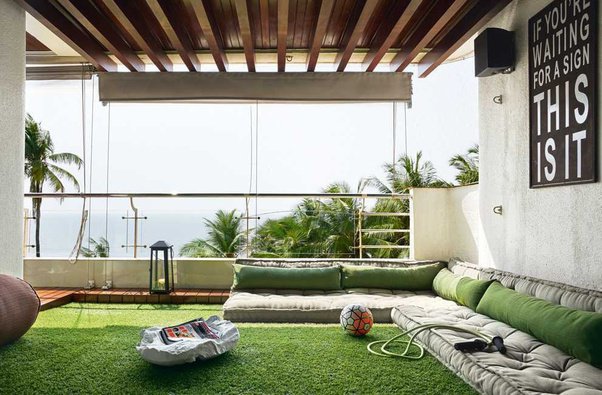 The house has a foosball table, a billiards table and a vending machine that dispenses chocolates for Hrithik's two sons Hrehaan and Hridhaan.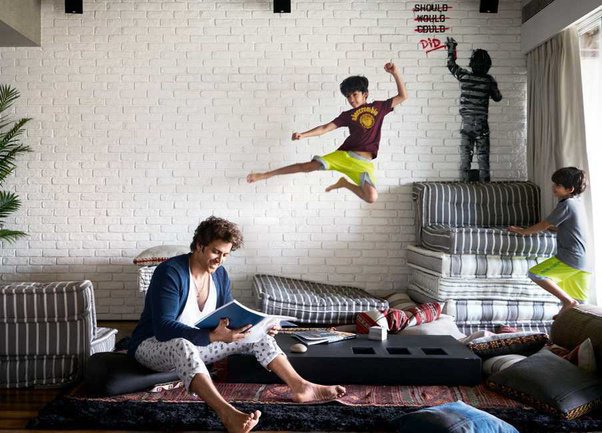 6. Priyanka Chopra
Last year Priyanka Chopra and her husband and singer Nick Jonas brought a massive mansion worth $20 million in Encino which is an expensive area of the San Fernando Valley in Los Angeles.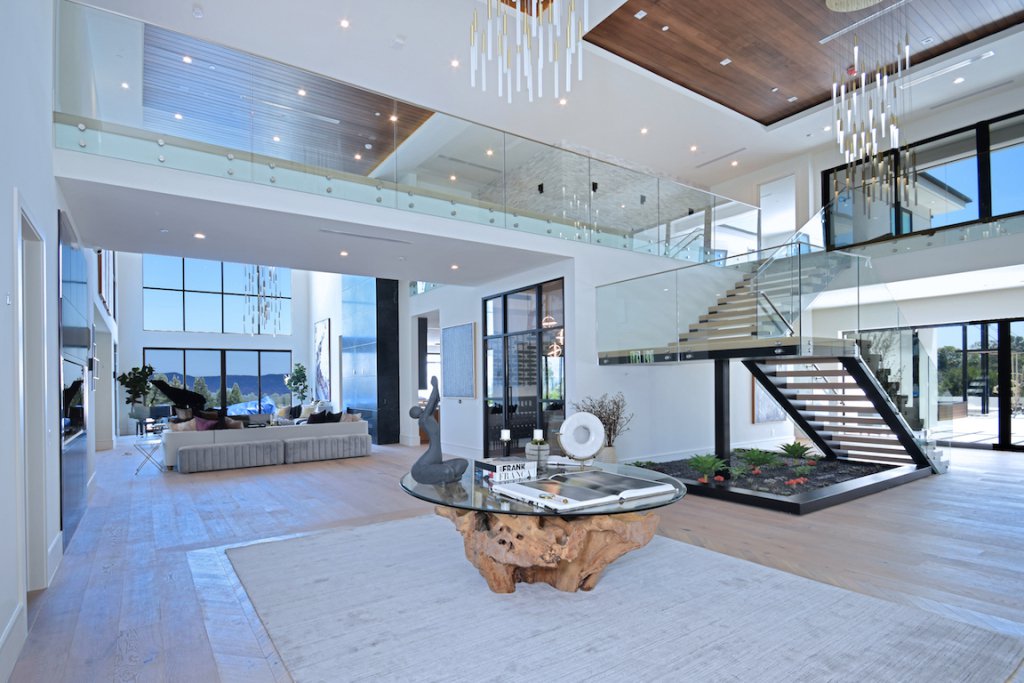 The house contains a two-lane bowling alley, a mirror-walled gymnasium, a wet bar, a movie theatre with a screen of IMAX proportions, and an indoor basketball court. There is also a lounge/games room underground with a pool table.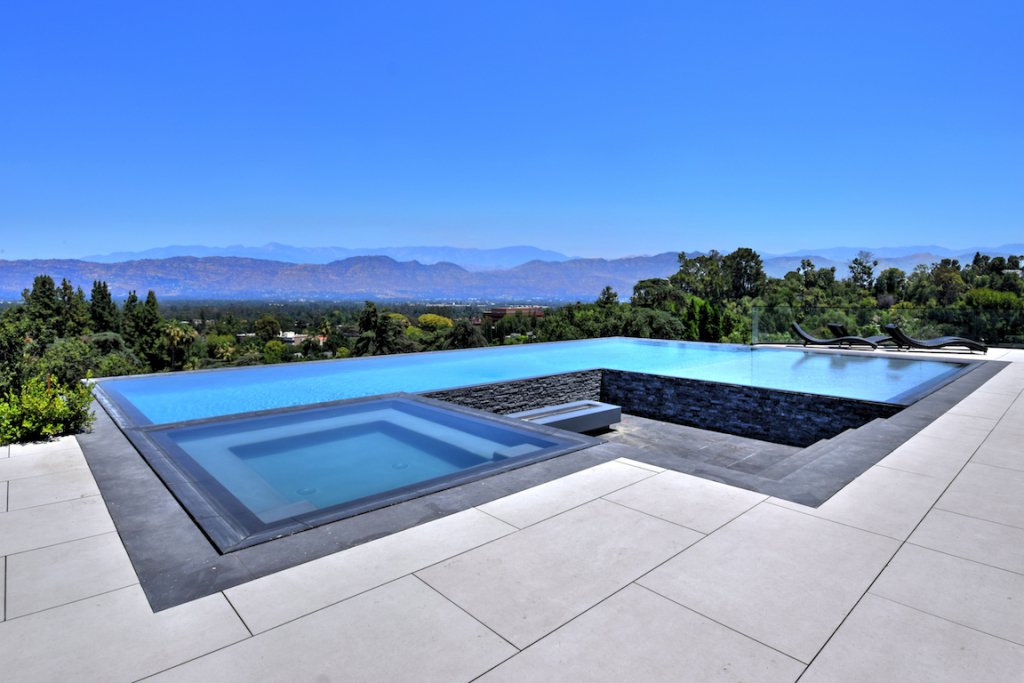 7. Shahid Kapoor 
Last year, the actor brought himself a swanky duplex in Worli, Mumbai that is worth ₹56.6 crores.
The duplex is spread over the 42nd and 43rd floors of Tower B of the upscale Three Sixty West, which has luxury residences managed by The Ritz-Carlton. Shahid and Mira's spacious sea-facing abode will have a total area of 801.30 sq m, or 8,625 sq ft.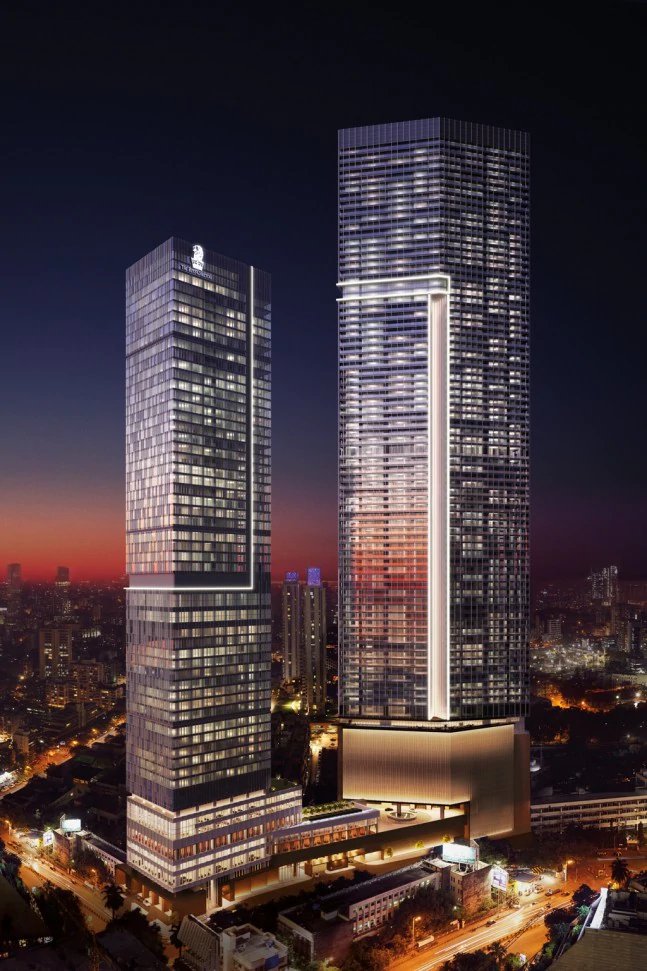 8. Shilpa Shetty 
The actor's sea-facing house by the name of Kinara costs ₹100 Crores. It is one of the most expensive houses in India.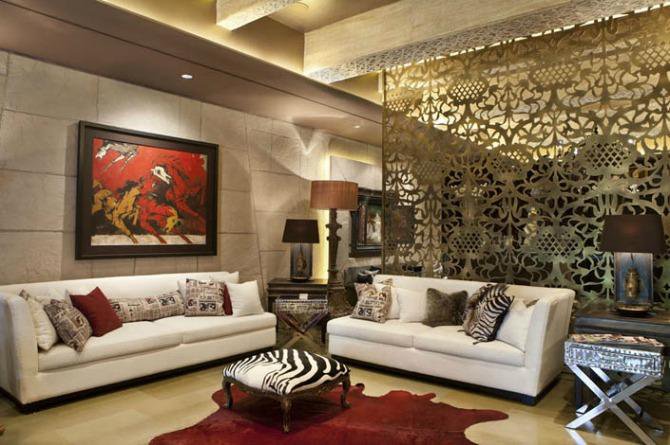 The house has quite a few massive art installations which steal the limelight in many of her pictures. The irregular stone structure in her living room, the hand-shaped stone structure in the garden or the giant horse in one of the corners. The actor has travelled across the world to pick antiques for her abode. She has also ensured that the abode is Feng Shui and Vastu-compliant.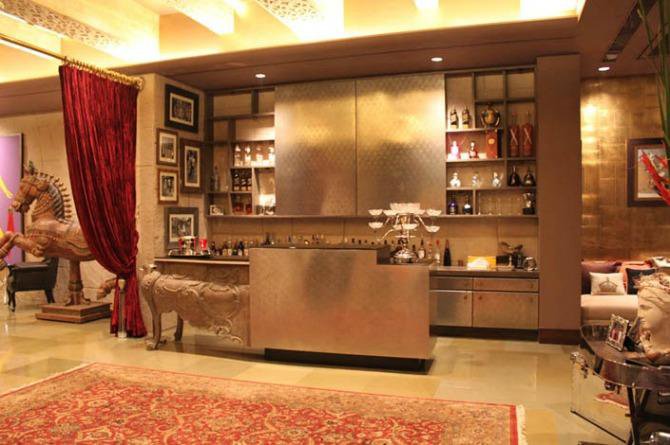 Which celebrity house shocked you?
Lopez and Affleck wed in Las Vegas – 17 years on
Hollywood stars Jennifer Lopez and Ben Affleck have got married in Las Vegas, Lopez has confirmed.
"We did it. Love is beautiful. Love is kind. And it turns out love is patient. Twenty years patient," she wrote on her website.
The nuptials come 17 years after they called off their first engagement.
News of the couple getting back together last year sent fans into a spin, as they publicly displayed their rekindled love on social media.
The Clark County Clerk's Office in Nevada – where Las Vegas is located – shows on its record system that Jennifer Lopez will change her name to Jennifer Affleck.
Writing on her OntheJLo website, she said the couple had flown to Las Vegas on Saturday and queued for a marriage licence alongside four other couples.
"They were right when they said, 'all you need is love'," she wrote.
"We are so grateful to have that in abundance, a new wonderful family of five amazing children and a life that we have never had more reason to look forward to."
The pair met on the set of the movie Gigli in 2002, and got engaged in 2003, but broke it off the following year, blaming "excessive media attention".
However since getting back together, they have regularly posted photos and videos online of romantic holidays and moments with their families – prompting fans to nickname the couple Bennifer.
During their time apart, Lopez was engaged several times and also married to singer Marc Anthony from 2004 to 2014. They have two children together. This will be her fourth marriage.
Meanwhile Affleck was married to actor Jennifer Garner from 2005 to 2018, and they have three children together.
Indian classical music legend Shivkumar Sharma dies
Indian classical music legend Shivkumar Sharma has died at the age of 84.
Sharma was an exponent of santoor, a dulcimer-like instrument. He suffered a heart attack at his residence in Mumbai on Tuesday morning.
Sharma is credited with converting the santoor, which was mainly played in Kashmir, into a major instrument of Indian classical music.
Sharma was also part of a duo – along with flautist Hariprasad Chaurasia – who worked on classical and film music.
Shiv-Hari, as they were called, composed music for at least eight Bollywood films, including Silsila, Chandni, Darr and Lamhe.
Prime Minister Narendra Modi led the tributes to Sharma.
"Our cultural world is poorer with the demise of Pandit Shivkumar Sharma Ji. He popularised the Santoor at a global level. His music will continue to enthral the coming generations," Modi wrote on Twitter.
Sharma was born and raised in Jammu in a house by a river where, in his words, "from dawn till dusk, someone or the other was singing or playing an instrument".
His father, Uma Dutt Sharma, came from a family of priests, and was himself a classical vocalist and played the tabla, the traditional Indian drum.
In the early 1950s, when he was handling music programmes for a state-run radio station, Uma Dutt began researching the santoor, a traditional instrument of Kashmir used in local Sufi music.
He bought home a 100-string santoor and encouraged his young son to try playing it.
Years later, Sharma recounted that he had initially resisted playing the instrument.
"My father told me, 'You have no idea what is going to happen with your name and the santoor. They are going to become synonymous. So you have to play this', Sharma told interviewer Ina Puri.
By 17, Sharma was playing both the santoor and the tabla for the local radio station. He flowered into a versatile musician, later playing the tabla for maestros such as Ravi Shankar (sitar) and Ustad Ali Akbar Khan (sarod).
Singer Vijay Kichlu once said Sharma made the santoor a major component of Indian classical music.
"Unlike the santoor, the sarod, the shehnai and the violin were considered major instruments, with the sarangi being used as an accompanying instrument to vocalists," Kichlu said.
Also, playing the santoor was not easy: the instrument is not played with the fingers. Instead, its strings have to be struck with a mallet held in each hand.
Sharma once said he had modified the instrument to "suit the requirements of Indian classical music – specifically to enhance its tonal quality". Interestingly, he was also the first musician to play the instrument, weighing eight kilograms, on his lap for hours at a time – traditionally the santoor was kept on a wooden stand when played.
Some critics were "harsh", saying the santoor would never be accepted as a classical instrument, and told his father that his son had chosen the "wrong instrument", Sharma recounted in his autobiography, Journey with a Hundred Strings.
But Sharma persevered.
In 1955, when he was 17, he had turned down an offer from V Shantaram, a Bollywood director, to compose a song in his film – saying his calling lay elsewhere.
But five years later, he arrived in Mumbai looking for music-based jobs in the film industry – by then, he had also acquired a master's degree in economics.
"His work, for much of the sixties and some of the seventies, kept running like a train on two tracks – his work in cinema, and his opus on the [classical] concert stage," said Manek Premchand, a historian of film music.
Over the years, he played to packed audiences at classical shows, where he would never play his popular music. Ravi Shankar once called Sharma a "superstar" who would be always "mentioned as a pioneer in elevating santoor to the height of classical refinement".
A rare musician who effortlessly straddled both classical and popular music, Sharma played the santoor for least 40 popular Hindi film songs sung by greats such as Lata Mangeshkar, Mohammed Rafi, Kishore Kumar and Mukesh.
In the eighties, his collaboration with Chaurasia spawned many hits, beginning with Silsila, starring superstar Amitabh Bachchan.
Bachchan once remembered a New Year's eve during the shooting of Silsila when the duo played well past midnight at the hotel they were staying in Delhi.
"When it was all over, we could see not just a physical exhaustion on the part of Sharma but as though his very soul had got exhausted," Bachchan recalled.
In 1998, Kumar and Chaurasia became the first Indian musicians to play at a Nobel prize ceremony in Oslo alongside Alanis Morissette, Elton John and Phil Collins. The duo also performed in the central hall of India's parliament.
Sharma received some of India's greatest honours: the Sangeet Natak Akademi Award in 1986, the Padma Shri in 1991, and the Padma Vibhushan in 2001.
He is survived by his wife and two sons. One of his sons, Rahul, is also a santoor player of repute who has recorded with Richard Clayderman and Kenny G.
(RNZ)
China intensifies censorship of Hollywood movies
Amid a rising trend of curbs on rights in China, the country is intensifying its censorship of Hollywood movies to make them 'conform' to the Chinese Communist Party (CCP) ideals, a media report said.
The practice, which is almost 25-years old, has expanded in recent times even as producers make movies with an eye toward pleasing Beijing yet without isolating the global audience, Voice of America reported citing industry insiders.
"Now it's kind of escalated in the sense that they're much more direct in banning films outright rather than just tampering or asking for scenes to be removed," Stanley Rosen, a University of Southern California political science professor who follows China's film industry was quoted as saying.
As per the report, industry observers say censors are also asking that versions of movies for audiences outside China follow Beijing's script.
It is unlikely that censors will allow the 2022 Marvel Studios movie "Doctor Strange in the Multiverse of Madness" to be shown in China, the report said, citing a recent op-ed in the Chinese state-affiliated Global Times which said that the movie contains nods to Falun Gong, a spiritual movement Beijing has banned and labelled as a cult.
"As a country under the rule of law, China regulates the film industry in accordance with the Film Administration regulations," Liu Pengyu, spokesperson of the Chinese embassy in Washington was quoted as saying.
The China Film Administration, an oversight body for the USD 7.4 billion Chinese film industry market, banned Marvel Studios' 2021 superhero films "Eternals" and "Shang-Chi and the Legend of the Ten Rings," which were released last year, the report said.
The 2021 superhero film "Spider-Man: No Way Home" missed Chinese approval because authorities wanted Sony Pictures to remove images of the Statue of Liberty from the film, the report further said.
"As the dragon gets bigger, its leverage gets bigger, and no one's pushed back yet," Chris Fenton, Hollywood executive and a lifetime member of the Council on Foreign Relations think tank was quoted as saying.
According to James Tager, research director at the free-speech advocacy group PEN America, an increase in Sino-U.S. tensions since the administration of former US President Donald Trump may have exacerbated China's treatment of American movies.
Refusal of a Chinese order to cut a scene would risk the studio's future business in China, such as the next Disney or Marvel film or other assets, Tager said.
"You may get a reputation as someone who doesn't play ball, which could have even further knock-on effects, possibly for other films or possibly for other business relationships that large studios have in China," Tager said.
Recently, the Philippines pushed back against Marvel Studio's attempt to woo China in the case of the 2022 American action movie "Uncharted." The Southeast Asian country's cinemas banned the movie at the request of the Philippine Department of Foreign Affairs, the report said.
The department objected to a scene that showed Beijing's nine-dash line claim to the South China Sea, which Manila vigorously disputes. The nine dashes demarcate China's claim to about 90 per cent of the sea.
Manila moved earlier to block the showing of "Abominable," a 2019 animated collaboration between the U.S. and a Chinese production company because the same nine-dash line was shown in the cartoon.
Hollywood is slowly factoring in the "arbitrary" demands from China, Stanley Rosen said. One thing it has learned, he said, is to avoid making Chinese-themed films such as "Shang-Chi" because those can be better done in China, the report said. (ANI)